Are you tired of:
Your emotions hijacking you?
Worrying about everything?
Always fighting with others?
Not having a handle on stress, sleep and food?
Compromising your values too often?
Not enjoying life?
We can help if your ready to make a change to feel better!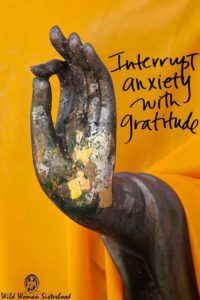 Individual Therapy
Individual therapy is for people who want to improve their quality of life. We provide a safe environment where one can openly express one's self and be heard. We are an Evidence-Based Practice which means we integrate the best research or evidence with clinical expertise and patient values (definition from American Psychological Association).
Therapy can provide insight and new perspectives into life's challenges and can help create solutions to difficult problems. Many people find that working with a therapist can enhance personal development, improve relationships and family dynamics, and can ease the challenges of daily life. Sometimes, just having someone there to listen is helpful. Overall, people in therapy tend to have lower levels of anxiety and stress, decreased conflict, and improved quality of life. Some of the benefits available from therapy include:
Developing new skills for handling stress and anxiety
Modifying unhealthy behavior and long-standing patterns
Attaining insight into personal patterns and behavior
Increasing confidence, peace, vitality, and well-being
Improving ways to manage anger, depression and moods
Discovering new ways to solve problems
Navigating life's obstacles more effectively
Improving listening and communication skills
Enhancing the overall quality of life
Minnetonka Counseling Clinicians offer Individual Psychotherapy for Children, Adolescents and Adults. We use a variety of theoretical frameworks to treat clients. Individual psychotherapy sessions typically last between 45 and 60 minutes. The frequency and duration of therapy will depend largely on your needs, treatment goals, and progress. Many concerns are readily resolved with short-term therapy, and other chronic or more complex concerns require long-term commitment before improvement is realized. While CBT is used in the treatment of many mental health issues, as with any type of therapy, therapeutic benefits are maximized when people in therapy are fully committed to the process.
Call us to schedule an appointment for Therapy          952-223-1300